Honoring New Moms: Anne McClain & Jennifer Sarkilahti
April 23 2014
Every year we take a trip to New York in the spring to catch up with our artist partners out East. This April we visited Anne McClain of MCMC Fragrances and her studio mate and friend Jennifer Sarkilahti of Odette New York. Both of them have been made mothers since our last visit. In honor of Mother's Day this year, we were dying to meet their babies, see them in motherly action. Here are the beautiful photos that Brit captured on our play date at the park with studio mates and babies Kairo and Luca.  We also asked them about how creativity, routine, life, and work has changed since motherhood. Read the interview below our photography.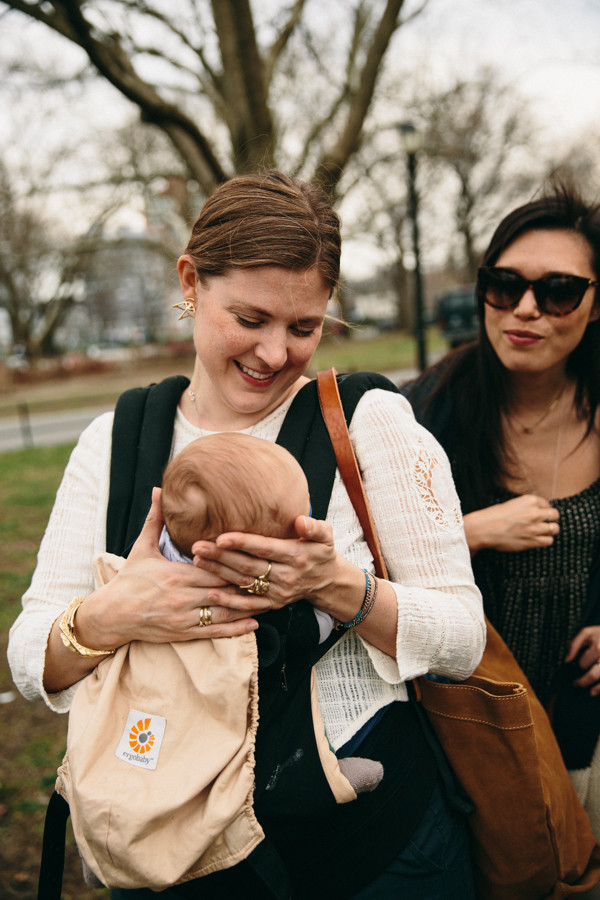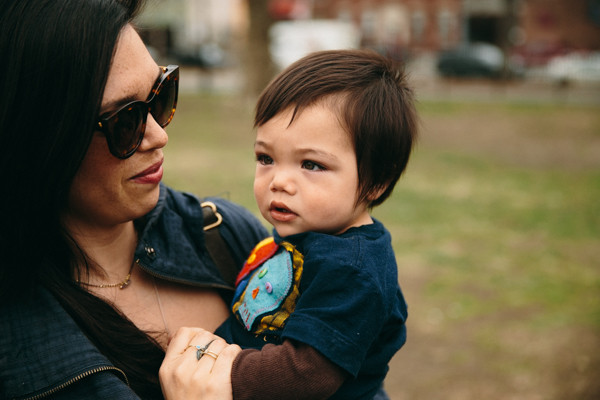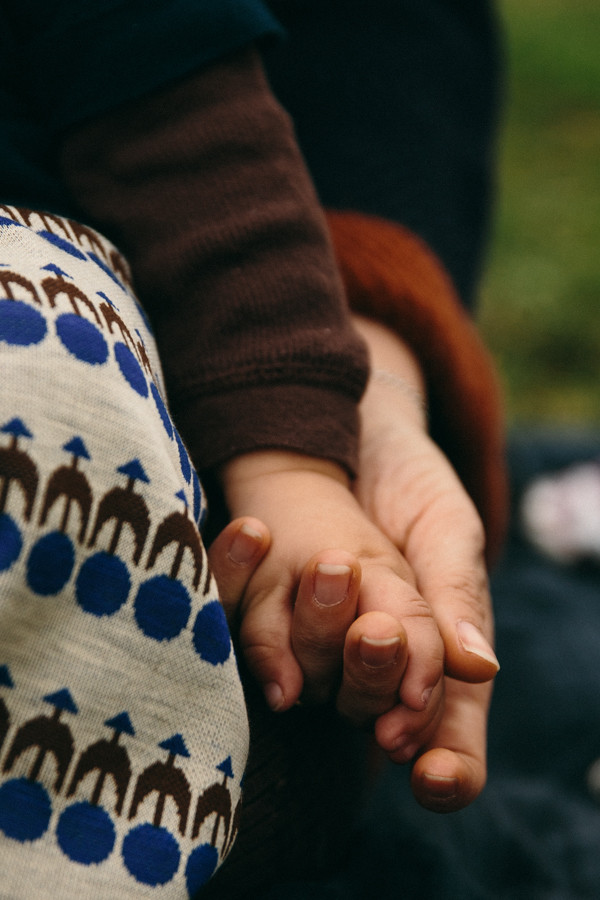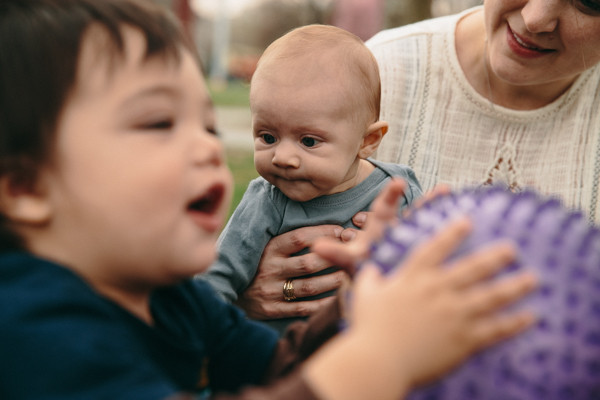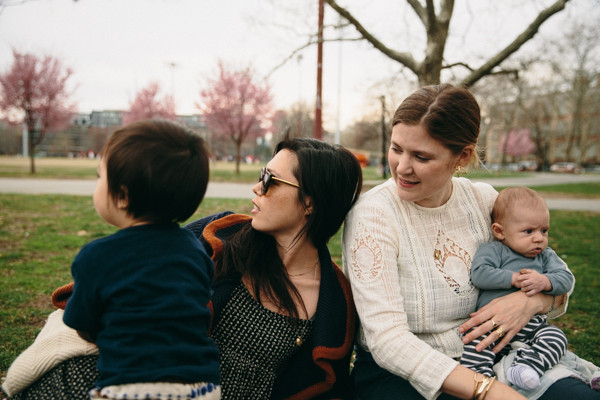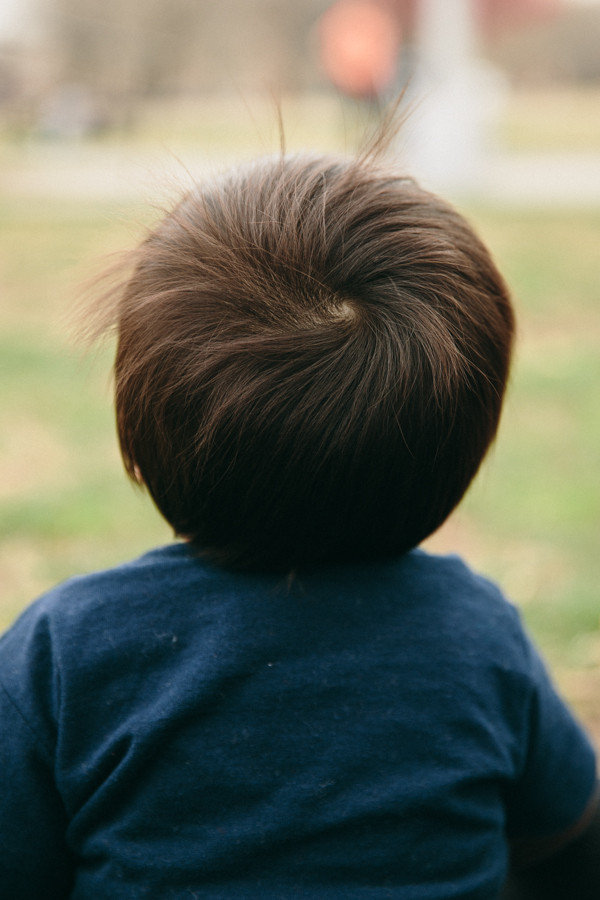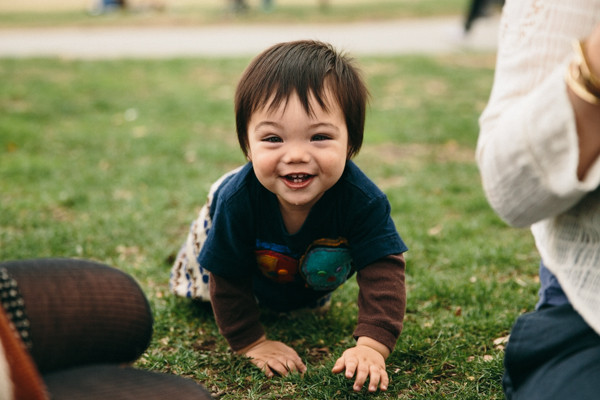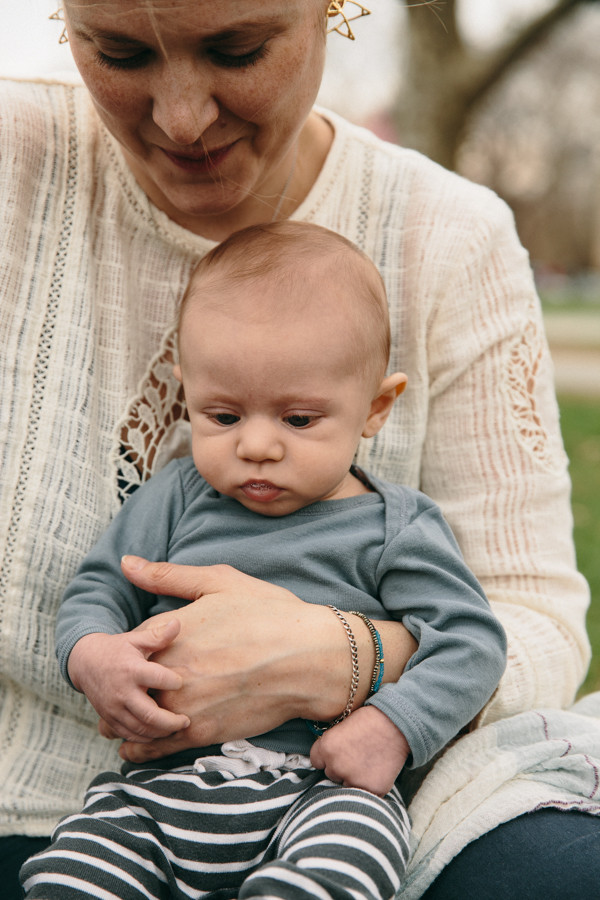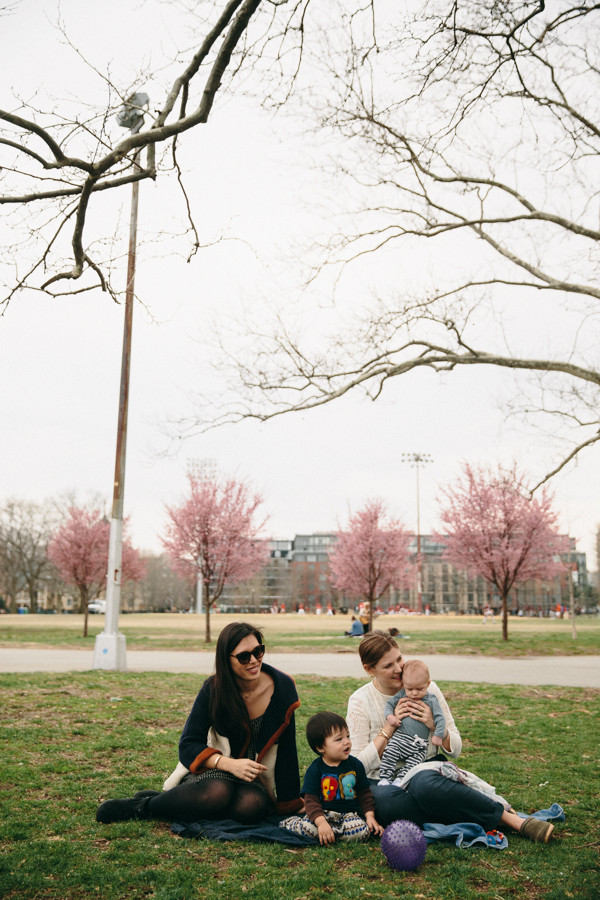 Interview: Anne McClain of MCMC Fragrances
How many moms do you share your Dobbin St. studio with and how many have had kiddos in the last two years?  
The Dobbin Mews now has five moms and six babies. All of the babies are under two years old. Actually, five of them are under one (Kairo turns 1 on May 7th)!  When I moved into this space three years ago having a baby was so far from my mind but now I can't imagine not having this community.
How has the studio vibe changed since all these recent births?
Our schedules are certainly different. I used to come in around 11am and stay until well after dark. Now I'm in at 9:30am and go home promptly at 4:30pm. We have chats throughout the day about what's going on with our babies - are they sleeping, how much are they eating, have the started walking. The moms understand each other and we cover for each other when we need to. 
What does Kairo like to do in the studio and can you get anything done with them in there?
I actually find I can't get anything done with Kairo at the studio! I like when he comes and visits though so on days my husband has him they'll drop by. When it's nice out, the park is just a couple of blocks away so sometimes we meet up for a mid-day visit too.
How do you organize your day?
I wake up way too early for my liking and spend an hour or two playing with Kairo and getting us ready for the day before our nanny arrives at 9am. Then I walk to the studio and work. I've become more efficient at work now and have had to cut out some projects. I tend to like to take on everything but these days I know I can't do it all. At 4:30pm I wrap it up here and usually stop by the grocery store quickly for some food. Kairo eats three solid meals a day now so it's fun thinking of new things to feed him. We have a rooftop garden and now that the weather is nicer we can play outside for a bit before bath and bedtime at 8pm. Then my husband and I try to watch something funny to unwind from our busy days- we just started Silicon Valley and it's hilarious. 
What's the most challenging part of running MCMC and being a mom to Kairo?
Before I had Kairo, my mentality was that owning your business meant working around the clock nearly seven days a week and saying yes to every opportunity that came along. The challenge for me has been to learn how to balance my ambition and passion for MCMC with creating a regular schedule and routine for Kairo. I love being home with him and seeing how much he changes and learns every day, and I'm learning how to put my work completely aside during that time.
What fragrances were you wearing in your first year of motherhood?  Any strong memories associated with those fragrances?
The first three months or so after Kairo was born I was so careful not to wear any fragrance. He seemed so delicate and fragile. After he bulked up and I became less afraid of having this tiny guy in my life, I started to wear my fragrances again and I think he probably knows me by the way I smell when I come from the studio. In January, when he was nine months old, we decided to spend a month in Hawaii and I wore Maui while we were there. That scent will always remind me of that special time.
What kind of advise do you have for female entrepreneurs who are thinking about starting a family?
Just do it. There's nothing like being a mama. You will think your baby is the sweetest, more beautiful thing in the world, and you'll learn a new kind of love.
How would you spend your dream Mother's Day?
Sleeping in.
Interview: Jennifer
Sarkila

h

ti

 of Odette 


Where do you find inspiration for your work and how have you noticed your inspiration change since Luca?

I have always found inspiration in many different places. I love to travel, visit museums, read books, view art, etc. Since Luca was born, I haven't traveled as much or been to museums lately but I've been sketching a lot and experimenting more in the studio.

What's the biggest change you've experienced before and after having a Luca?

Before he was born, I had a tendency to work long hours and now my time has to be more focused. When I am in the studio, I need to be much more productive and when I'm with Luca, I want to try to be present in that moment. They grow up so fast!

What is you favorite spot you like to go with Luca?

We haven't had a chance to explore much yet since we had such a brutal winter in NYC, but now that it's warming up I like carrying him in a wrap or the ergo and walking around the neighborhood. We live on a park so we do a lot of park strolls.

What are some Odette pieces you have been loving recently since Luca's arrival?

I'm having a tiny gold earring revival. I just finished some new studs I designed specifically for multi-pierced ears so I've been wearing them a lot lately. Plus, they tend to be more baby-friendly than anything with dangly bits.

What is the first trip you'd like to take with Luca?

We're still deciding on our first big trip with Luca but a few places on our dream list are Paris, Italy, Greece, and Tokyo.

What is your favorite baby gift you were given for Luca?

My friend Jenny of Wiksten knitted the most beautiful grey sweater for Luca. He wore it nearly every day this past winter. I'm going to dress up one of his teddy bears in it when he finally outgrows it.   

Tell us about your favorite thing to do when you have time alone? 

These days even just the basics like taking a bath, having a glass of wine and reading a magazine are a bit of a luxury.

How would you spend your dream Mother's Day?

I would love a picnic in the park with my boys.